Certified Company Appraisals for Your Specific Valuation Purpose
Why Do You Need a Professional Business Appraisal or Company Valuation Report from Certified Business Valuers?
Your company is more than just a list of business tangible and intangible assets (intellectual property). Your needs as a business owner for company valuation services from a certified valuation analyst (CVA) could be for a:
Why pick our business appraisers and business valuation specialists?
You can also read what is a business valuation and how to find a business valuation service near me. With our valuation advisory services, we can help with tax planning, partnership buyouts, financial reporting, and dispute resolution. If, in addition to business valuation services, you need a real estate appraisal, we have partners we can refer you to. We then incorporate the real estate appraisal in our business valuation report for complete valuation advisory services.
These are all critical life events that can dramatically impact the business value of your company and your success as an entrepreneur. As your trusted business appraisal company, we can have your business valued and give you the Company Business Appraisal you need specific to your audience, objectives, timeframe, and budget, all to understand your business's fair market value as part of our business valuation services.
Certified Business Appraisers from one of the best business valuation firms
Our certified company valuations have a price point from small businesses to $100 million portfolio valuations of multiple corporations. Our business valuation experts and specialists can listen to your situation and give your pricing. All from an accredited senior appraiser or certified valuation analyst.
You can also read our article on how a professional valuation gives your business's true worth from a certified business appraiser or accredited valuation analyst via one of our cost-effective appraisal reports.
"Critical life events can dramatically impact the value of your company and your success as an entrepreneur. Our business valuers' valuation analyses can tell you what your largest asset is worth."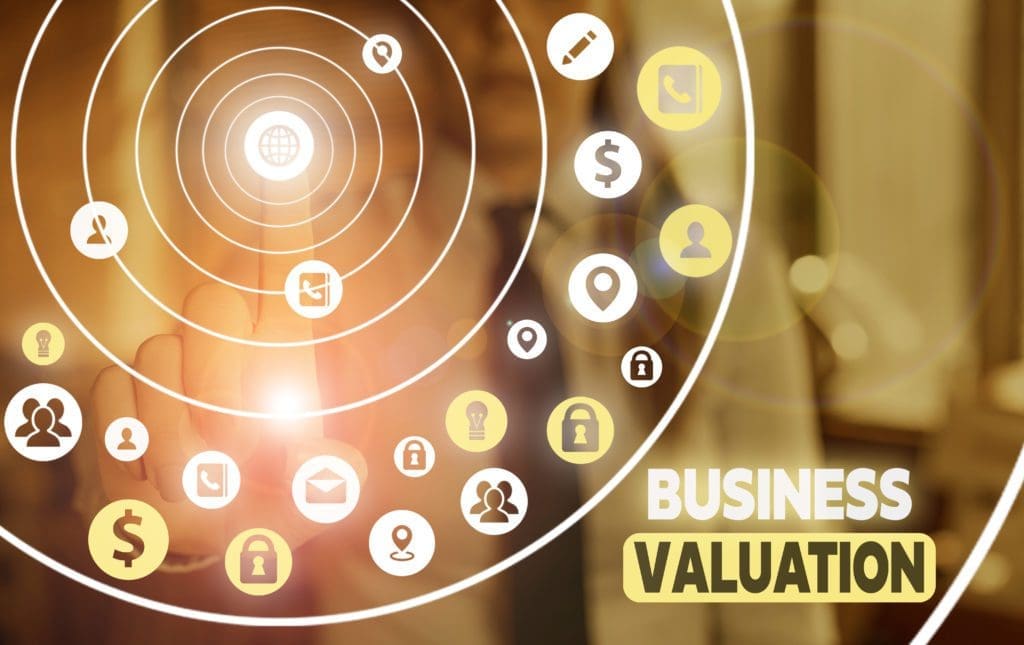 Contact us or call 561-325-9777 today for a no cost or no obligation consultation about your company's value to ensure your successful engagement. Here is an appraisal-valuation check list of what we will need to get started as your team of certified business appraisers.

Please read a professional valuation will give your your company's true worth from certified business valuers and business appraisers.
What is a Certified Business Appraisal or Business Valuation?
A professionally prepared company valuation report is more than just a number or range of numbers. One of our business valuations or company appraisals provides comprehensive business intelligence for the user. You can understand the valuation process and how your business's assets translate into net profits and cash flow, which generates the business value.
You can also read what is a business valuation report from our team of valuation professionals and how your business is worth more than its net asset value.
As long-time members of the National Association of Certified Valuators and Analysts, a global association, we adhere to a strict code of conduct, and all our valuations are signed by a Certified Valuation Analyst (CVA) with a business degree. NACVA's CVA designation is the only valuation credential accredited by the NCCA. Our team of expert valuation analysts has over 60 hours of continuing education credits just in 2023 alone, and we get referred engagements from certified public accountants (CPA) because of conflict.
Business Valuations or Business Appraisers Reports Provides Critical Business information, including:
A complete narrative of the subject company's background, history, operations, key employees, employee count, decision-making team, customers, company management, business owners, annual sales, market growth potential, future profits, and suppliers.
We will gather data from your company, including:

Balance Sheet
Income Statement
Accounts Payable Aging
Accounts Receivable Aging
Business expenses versus personal expenses
Tax Returns
Partner ownership agreements
Business Assets

Tangible Assets
Intangible Assets – Intellectual Property
Book Value

Business Liabilities
Capital structure

Complete financial analysis to highlight current, historical, and future trends.
Complete ratio analysis to understand financial strengths and potential areas for improvement
Economic and Industry outlooks that can identify new markets and channels for immediate and future growth. External factors are considered, too.
Balance sheet, net income statement, other financial statements, and ratios comparisons against your industry peers and competitors. We can look at the business combination components.
Industry peer analysis can illustrate competitive advantages, the company's management strengths, business size, market share, market capitalization, comparable companies, and opportunities for enhancement. We also consider potential buyers and prospective buyers in your industry, like private equity, if applicable.
A full range of price justifications considering all the potential types of audiences and users, be they academic, financial, buy-sell agreements, or strategic, for exit planning.
Does your valuation need to be to court standards ownership interest for marital dissolution or ownership disagreements?
Does your business appraisal need to be to Internal Revenue Service (IRS) standards for gift tax, estate planning, tax planning, or estate tax purposes? That will determine the standard, complexity, and cost. We can also do purchase price allocation reports for financial reporting.
A Certified Valuation Analyst using 5-7 valuation methods
As an accredited valuation expert or certified business appraiser (CVA), we value your company using 5-7 different company valuation methods. We can share an example of past performed valuations and the different business valuation methods we use with you and your team that meet IRS accounting standards.
Please read the factors impacting your company's value and how to stand out versus competing investment decisions.
Accounting firms often prefer us over other valuation firms due to conflicts of interest, lack of a valuation group, or our two decades of experience and expert team. When seeking a nearby valuation company, we offer defensible valuations using all methods. We understand that for many entrepreneurs, business valuation is a rare event requiring patience and we offer patient guidance to less experienced owners.
Our Small Business Valuation Services and Process
We begin our relationship with you by providing a no-cost or obligation (and strictly confidential!) discussion of your situation and needs for your business's value. This understanding is critical to ensure the scope and standard utilized for your business appraisal assignment are appropriate, and your investment is consistent with what you need as we determine your current market value or a fair value estimate. You will enjoy using our cutting-edge, interactive tools.
Buy-Side Agreement Valuations and Purchase Price Allocations
We're prepared to assist with buy-sell agreements, purchase price allocations, and tax issues. Our peer-reviewed team can explain valuations, including buy-in prices and asset values, to your family members and resolve shareholder disputes. Market value appraisals for family situations are our specialty, with comparables and discounted cash flow analysis.
As a business owner, we'll help you understand how the discounted cash flow method indicates your company's worth based on future cash flows. Our valuation professionals will explain the market value of your business, the valuation results, and financial reporting figures. We'll ensure you understand our advisory services and your business's final fair value measurements.
Relevant Questions to Ask Business Valuation Specialists
Please read the relevant questions to ask a CVA about the CVA designation, certification, and continuing education. Business owners have turned to us for their business appraisals or business valuations for two decades with our business valuation experts.
An executed Non-Disclosure Confidentiality Agreement (NDA) is also available upon request before we begin our valuation advisory services and the work on any business appraisals or business valuations for you.
Call 561-325-9777 or email to find out what your company is worth through our professional business valuation services.

From Hawaii to New York, from Alaska to Miami, we have valued companies from $500,000 to $150,000,000. From partner buyouts, deal making, and tax reporting, we have a business valuation product that fits your needs and budget.

We can also take your real estate valuation and incorporate it into our business appraisal work, giving you the complete picture from business valuation specialists with a two-decade track record and unlimited business valuation resources.

Business Appraisers for Foreign Company Valuations

We have even done international valuation work in South and Central America, meeting the international accounting standards board for both dispute resolution and tax reporting to confirm fair market value.

Business Appraisers and Valuers Near Me

Whether you are a sole proprietor, small business owner doing business as an LLC, or a large C corporation, we have a company valuation to fit your needs and budget. We want you to understand the value of your business. Let us help you determine the value of your most precious asset using our two decades of valuation firm experience and signed by a professional accredited in business valuation.

We are one of the few award-winning nationwide business valuation companies and our valuation team hopes to earn your business with our fast and innovative business valuation services.

Whether you are in Alabama, Florida, Georgia, Hawaii, South Carolina, Tennessee, Texas, or anywhere in the United States needing a business valuation, we have a valuation report for your timeframe, budget, and audience.
We want you to understand the business valuation process and be comfortable with your final valuation number. Please contact Business Appraisal FL|GA|HI today.