Value My Business
For most business owners, the goal of starting and running a business in Florida is to operate your own company and (of course) make a net profit. However, as time progresses, entrepreneurs agree that the goal of the company is to generate value through the goods or services it offers. So, by extension, they're all in business to create value.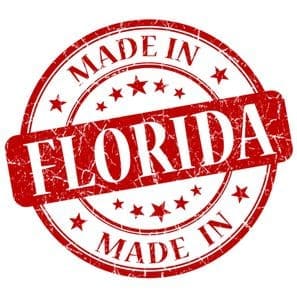 Many organizations believe that the appraisal of a company is only necessary when you are attempting to sell or exit the business, or when a business appraiser is needed when it comes to settling conflicts pertaining to taxes, divorce proceedings, distribution of business properties, etc.
Any business owner should know how much their business is worth because that's the only metric that lets you figure out where your organization was, where it is now, and, most importantly, where it will be in the future.
You can also read what is a business valuation.
Many companies find it easy to put a higher mental valuation on their company, and it's no wonder that most of us find our company more costly than others. However, it is important to have a reasonable understanding of how much your business is worth or to use an over-optimistic amount to prepare your estate.
What are the Advantages of Starting a Business in Florida?
Accessible Source of Capital – Florida provides many venture capitalists and investors to business owners that seek to start their own companies. This quick access to funding makes the start-up process even easier for emerging state company owners.
Popular Seasons – Tourists visiting Florida during colder seasons are working with Florida business owners. The arrival of visitors indicates a rise in income and development opportunities. However, this can also mean "off-seasons" where you don't earn a lot, which is why it's essential to plan out your cash flow strategy throughout the whole year so you won't be left struggling.
Low Tax Burdens – Overall, small business owners know that the Sunshine State has a low overall tax burden — there is no personal income tax payable. As a matter of fact, businesses that operate in Florida are only expected to pay 5.5 percent of their corporate income tax return.
You can also read valuing your Florida business.
Working with Business Appraisal FL|GA|HI
Calculating a company's reasonable value or appraisal is a complicated task, and it is better to employ a competent appraiser. Business Appraisal FL|GA|HI has been encouraging businesses in Florida to take the right way when it comes to valuing their company for more than 15 years.
If you're interested in the valuation of a company to sell or exit a company, then it's important to plan out things. You're going to need business data.
A partial list of Information needed for a business valuation is as follows:
Your financial statements for the past three years

Information on physical assets and other properties

Legal papers and documents

Registration records

Business plan

Competitor's detail and business comparisons reports

Employee, Supplier, and Customer description/concentrations
The complete list of data needed for a Business Appraisal can be found here.
There are different approaches to measuring the value of your business:
Income Approach: The Income Approach attempts to quantify the value of a business. We calculate that in terms of how much revenue the enterprise is going to make and the risk factors involved. The purchaser will be curious to know when and what economic benefits they should expect from the company.
Asset Approach:

A company has a number of tangible and intangible assets. Tangible assets are physical objects that are easy to measure. Intangible assets refer to the goodwill or name that your company has created. In this method, we will apply the economic substitution principle. You should be involved in finding out,

"What would it cost to build another company like this one that would offer the same economic benefits to its owners?"

Market Approach:

Here, the economic principle of competition is applied. Under this approach, the assessment is based on real market data. In the marketplace, what is the worth of a similar business within the same industry? Good market research is crucial in this approach.
It is worth mentioning, however, that there is no way to establish what a business is worth. The basic explanation for this is that business value means different things to different individuals. The business connection to the community it represents can be a determining factor for a business owner. Alternatively, the investor's income determines the valuation of the company.
Florida-based businesses are exceptional in a variety of ways. The state has a low tax structure, an attractive destination for US and international businesses, and a favorable climate. As a result, it is necessary to use accurate and reliable methods to value your Florida Business.
We at Business Appraisal FL|GA|HI will help you measure your business worth by applying 5-8 different methods. Business Appraisal FL|GA|HI and its sister company Bankers Advocate (Boutique M&A firm works on both Buy Side and Sell Side clients).
What can Business Appraisal FL|GA|HI do for You?
Business Appraisal FL|GA|HI can provide you with a reality check! We will determine if the value of your business makes sense in the real world. We have a team of certified business appraisers. Our team can do the valuation of your business, which targets the correct audience: partners, family members, shareholders, potential buyers, IRS, estate planning, lenders, or potential equity investors.
You can also read about the important role of a business valuation in exit planning.
Business Appraisal FL|GA|HI has an appraisal product for every size of business and price point. Also, we have partners who have been appraising Inventory, Machinery, and Equipment for 25+ Years.