It's normal to be concerned about how much your business is worth. Your business is like your child, a company you grew from a toddler. That may make it priceless for you, but there is market value for both businesses and companies, and understanding your company's value will help you meet both your short-term and long-term objectives.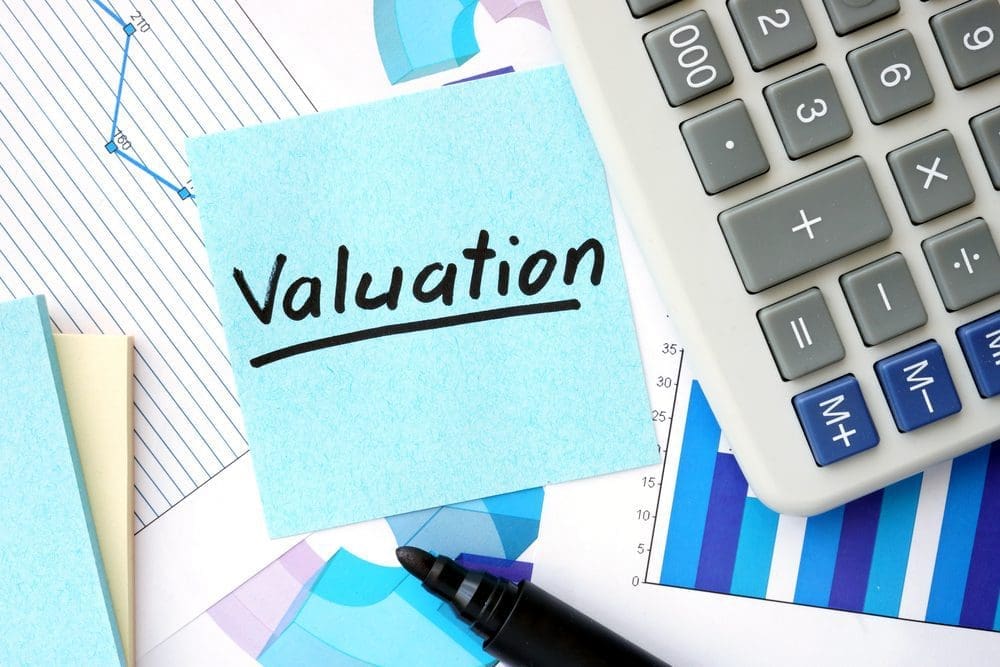 Do I Need a Professional Appraisal Company to Tell Me the Market Value of My Business?
A certified business valuation, by an accredited Business Appraisal FL|GA|HI team member, can help you obtain funding, to take on a partner, or to place shares of your business in trust for tax purposes and to benefit your heirs. It is also important whether you are planning to sell the business or accept an employee equity ownership offer. If the purpose is part of preparing the future for you and your organization, you want a number that correctly represents the importance of your business.
How Do You Assess the Worth of a Business?
Unfortunately, no formulas will assign a value to the blood, sweat, and tears in building up your business. However, certain methods can help to decide the value of your business:
The Multiple Sales Method
Depending on your industry, you can measure the value of your company by multiplying your annual revenue. The Business Reference Guide has established a "rule of thumb" valuation for various types of business. For instance, if you are an owner of a flower store, this guide advises that you boost your annual revenue by 30 to 35%. To get a more accurate picture, you can add the overall dollar value of inventory on hand to that figure. So-called "rules of thumb" lump you with the poor-performing business in your industry so think of this as the roughest of guides at best.
The Comparable Firm Method
The business appraisal method requires that you compare your business to a publicly traded one in the same industry. You will need to determine their total market capitalization before applying a discount. That discount is taking into account that your private company is not as liquid as a public competitor is, and therefore receives a lower multiple and not be quite as valuable. Depending on your specific business structure, there could be other factors to consider, such as the cost of borrowing.
As the owner of the business, a higher price is usually in your best interest. While the above methodologies can work, they only give you a large approximation when performed on your own. Professional sector valuations are mindful of other considerations and assets used in a company valuation that you do not have.
An accurate assessment of the business is critical whether you are trying to sell the company or bring it to a partner. Higher business valuation means more cash in your wallet. A properly prepared business appraisal is much more than just a monetary sum on paper. It should be a thoroughly prepared valuation report detailing the following:
A Certified Business Valuation Details:
A history of the company, its background, and its structure.

Key employees, vendors, and customers involved in daily operations.

A complete financial analysis includes historical, current, and future trends in the industry.

A ratio analysis that highlights financial strengths and the areas for potential improvement.

Outlooks that identify new markets for the specific industry.

Comparisons with industry peers, both structurally and financially.
The target audience and readers of the company's review should not only learn the value of the business. Your target audience should also be conscious of the opportunity for success. There is a real opportunity in business for people or other organizations who are looking to invest.
How Does a Company Valuation Differ from a Company Appraisal?
The terms valuation, evaluate, and an appraisal are used interchangeably when discussing methods of determining what a company is worth. What they call is irrelevant so long as the scope and level of the report provided by the analysts are comprehensive and accurate.
What Does the Standard of Value Mean?
In the business world, the word value has different meanings depending on the circumstance. Generally, there are three different types used to obtain the worth of a business:
The fair market value is the price at which a company transfers ownership when neither the buyer or the seller is under any duress to complete the transaction. Fair market value is the most widely recognized standard and is often used for tax purposes as well.

Fair value is used primarily in court cases that involve dissenting parties, such as divorcing couples or unsatisfied shareholders. The application and standards for this method can vary depending on the type of court case and its jurisdiction.

For the merger or acquisition of a business, it is common for a special investment value to be assigned. That is because the worth of the company is partially determined by the specific investment requirements and expectations, especially when businesses are combined.
Before going ahead with the business appraisal, the analyst needs to determine which standard of value is correct for the circumstance. If it's a dispute, and the value is obtained using the wrong standard, the result could be dismissed as being inaccurate.
Whatever your reason for wanting to know your company's worth, your best bet is with a professional business appraisal company with the CVA designation. This not only shows you the value you have in AR, inventory, and machinery, but it can also give you a fair picture of your company's outlook and present goodwill value based on the economic engine that it is.
Ready to start your exit from business ownership? Call 561-325-9777 or email to find what your company is worth through our professional business valuation services.