Summary
A business appraisal or business valuation conveys the current economic value of a business by accounting for its team, assets, intellectual properties, earnings, growth, and cash flow analysis.
Why have a Profession Business Appraisal or Valuation?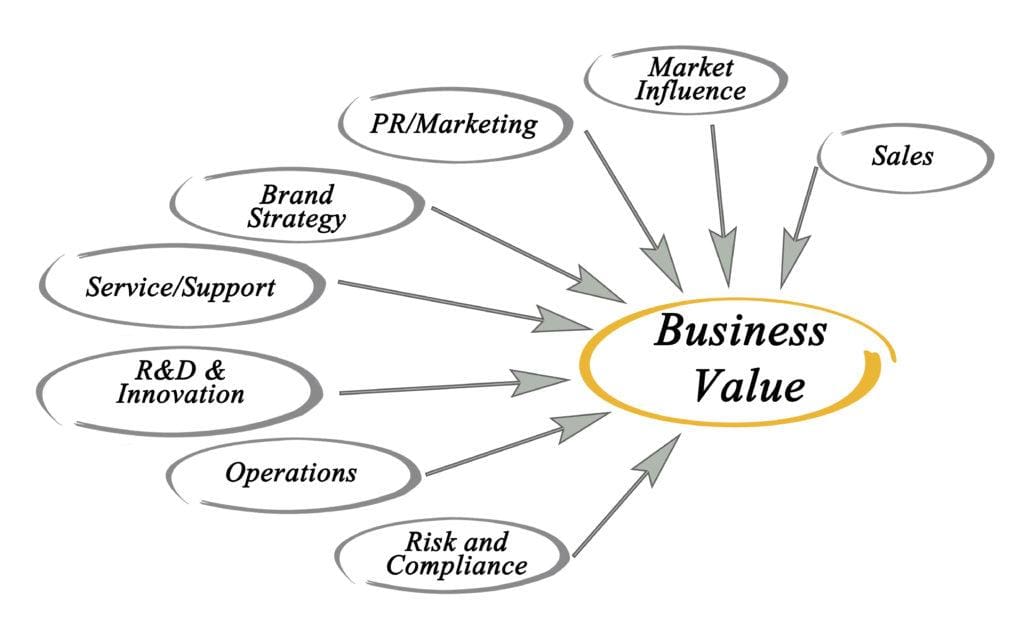 Know the Economic Value of Your Business- Your Largest Asset
A business appraisal or business valuation conveys the current economic value of a business by accounting for its team, assets, intellectual properties, earnings, growth, and losses. It is conducted for a variety of reasons, often occurring at the onset of a financing event within the business lifecycle.
Regardless of the reason, every business owner should consider conducting a business valuation annually to accurately assess company growth. Appraisals also provide business owners with key insight regarding the true worth of the company in terms of competition, asset values, and income levels through a valuation certificate.
Please read what is a business valuation.
Knowing the true market value of your business will ensure that you have the confidence needed to make appropriate decisions for your company and business portfolio. Here are the seven key benefits that you can reap as a business owner by conducting a valuation of your company's worth.
1. Greater knowledge of business performance and growth
Probably the most obvious benefit gained from conducting a business valuation is that it will provide you, as the business owner, with a greater understanding of how well your business is faring within its specific industry. This is because a valuation tends to rely upon the market value prices of comparable companies that have recently been sold or publicly traded.
Thus, an appraisal will provide you with a more accurate picture of how much your business is worth based on data like stock market value, asset tallies, and bank account balances. Moreover, such information greatly reflects the company's financial health and performance objectively. This is extremely helpful because you, as a business owner, can strategize your business decisions as your company expands further.
We will take your financial and company data and use up to six business valuation approaches to value your company and ascertain your business worth. We will also spend the time, so you understand the business valuation process and the value of your business. In addition, we do the heavy work to calculate the valuation of a company and provide you with the results.
2. Insight into company sale value
A business progresses through many stages as it goes through its own lifecycle. Some need capital, others require partners, and a few may be ready for sale. What most business owners do not realize, however, is that it is especially helpful to consider selling your company long before such a transaction even occurs. Understanding the valuation of your company today will help you properly set a higher selling price in the future.
Additionally, knowing your company's sales value will also better equip you to negotiate higher selling prices. This is because an appraisal expert will provide you with the selling prices of comparable businesses within your region and industry, which will improve your confidence when navigating future sales. We will also do a deep dive into your cash flow and financial statements.
You can also read our article on obtaining a business valuation before you sell your company.
Your sale might be for estate planning and transfer to a trust. We can do a valuation to the Internal Revenue Service (IRS) standards with our knowledge of different valuation types to ensure a successful sale r transfer of assets using your company's true worth.
3. A better understanding of company assets
All valuations involve conducting an in-depth analysis of company assets. Although most business owners have an estimate of assets in mind, such an approach is, at best, a generalization. Having a more accurate financial figure in mind for one's assets can benefit business owners as they seek to reinvest in the company. We can also value your intellectual property and see what percentage of the value of a business.
4. Resolve partner disputes
It is far from uncommon for disputes to arise between partners involved in a business setting. Such disputes often revolve around contract breaches, shareholder disagreements, and project delays, among other issues.
Whenever such issues arise, partners often turn to arbitrators or mediators to help resolve the conflict. During arbitrations, each party involved often presents a valuation that best supports their specific claim. Therefore, to reach a fair and accurate resolution, it is extremely beneficial to acquire a proper appraisal of the company by an expert valuation associate from BA FL|GA|HI.
5. Determines employee benefits and retention plans
Retaining talent and key employees is an important part of many business plans. Retention, however, involves properly compensating employees. It is important that compensation is proportional to a business' value upon a sale or merger. This is why it is crucial that businesses accurately assess their company's worth periodically.
Additionally, firms considering implementing an Employee Stock Ownership Plan (ESOP) should especially conduct an appraisal. This is needed for the shares' initial value to be determined before such shares are sold to the plan.
6. Access to additional investors
Financing a company through additional investments is a great way to expand your business. Investors, however, will seek a complete and defensible business valuation report before making an investment. Additionally, potential partners will desire to better understand the ways in which their investments will contribute to your company's growth.
Thus, undertaking an appraisal is especially important to your company's potential growth. This is because a company valuation will not only convey your firm's true worth to future investors but will also help you more accurately predict how funding will expand your value. Your growth projections are critical as you expand your market capitalization.
7. Increased financing from banks
If you are interested in obtaining a loan for your business, then you will require a corporate business valuation. Many banks and financial institutions tend to conduct appraisals themselves before approving a loan. This is because valuations provide banks with insight into the true fair market value of the firm. Additionally, such analysis enables the bank to better understand the company's additional financing sources.
Business Appraisal FL|GA|HI does many valuations directly for SBA banks and small business loans. For example, one of the valuation techniques we use is a discounted cash flow analysis to generate your business's value.
Conclusion of Valuation of a Business
Businesses face a variety of scenarios that impact their growth, finances, and success. Regardless of how your particular business is faring, understanding its true value and worth can be extremely beneficial. Your business is so much more than its book value or its enterprise value.
Whatever the reason for you to require business valuation services, BA FL|GA|HI and our team of certified business appraisers are ready to discuss your situation, the valuation process, business valuation methods, and if our business appraisal services cost-effectively meet your needs as small business owners.