Summary
An accredited individual who is qualified to determine the economic value of a company or business is a professional business valuator.
How do you choose the right valuation analyst for your business?
Choose a Professional Accredited in Business Valuations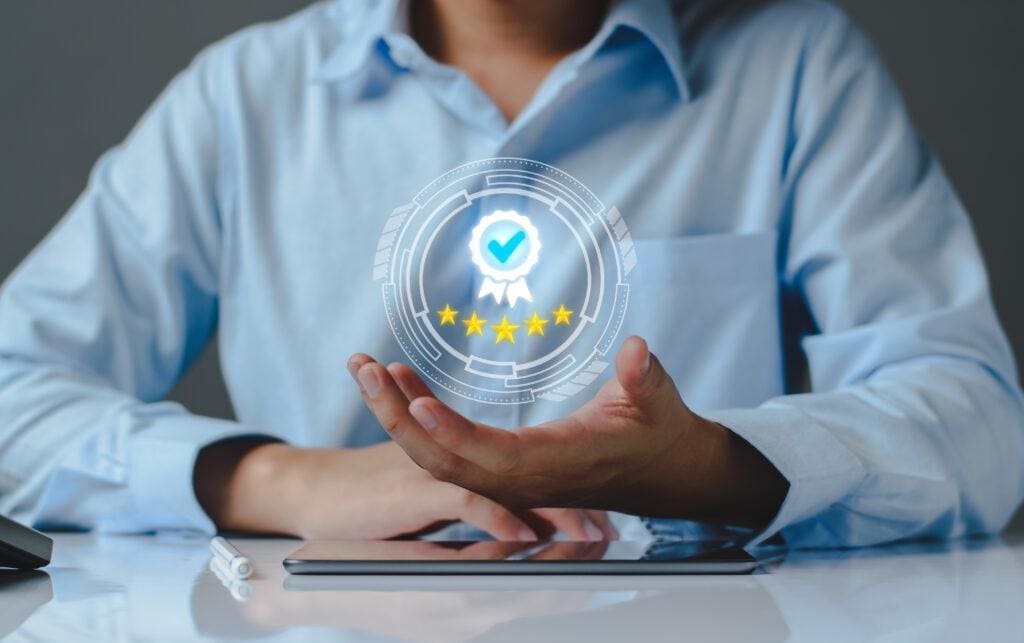 What professional performs a business valuation?
Your valuation services are done by a certified valuation analyst CVA at Business Appraisal FL|GA|HI. Business valuations are all we do as business valuation specialists. An accredited senior appraiser will supervise and sign off on your work.
What is a business valuation professional?
A business valuation professional is an accredited individual who is qualified to determine the economic value of a company or business.
Operating a business involves many aspects. Internally, business owners must ensure that production, operations, and sales are effective. In addition, company leaders may be trying to establish a partnership, settle ownership disputes, or bring in a third party.
Within the life cycle of a business, however, owners will benefit from consulting with a business valuation professional — like those at Business Appraisal FL|GA|HI.
Read our guide on how to choose the best business appraiser for your small business cash flow.
What is a business valuation?
A business valuation, or business appraisal, is the process that determines the current economic worth of a business. To complete the valuation, an accredited business appraiser will analyze all parts of the company to determine the value of its components and their sum.
Your business is an economic engine where you must pay special attention to its actual flow during the valuation process.
Read what is a business valuation and what is a business valuation firm to help determine a business worth.
How is a business valuation specialist involved?
Business owners who need a fair estimate of their company's market value often consult these professionals. As business valuations are increasingly needed, and specific financial standards are more accepted, the demand for business valuation specialists will continue to increase.
A certified business valuation by an accredited Business Appraisal FL|GA|HI team member takes strategic and in-depth analysis to determine an accurate estimation of a company's worth. The process is complex and involves various considerations, calculations, and studies.
Although working with these professionals often takes several weeks, the comprehensive valuation report produced will make the wait worthwhile.
Some of the primary sections of a business evaluator include analyzing:
Financial options for exit strategy planning and retirement
Analyze earnings before interest taxes
Cash flow before taxes, depreciation, and amortization
Business risks and rewards via an investment strategy
Tangible and intangible assets of a company
Future earnings projections and cash flow method
What does a business valuation specialist do?
These individuals work with various businesses across many industries to ensure that there is an effective analysis of the company's value and business worth.
Many certified public accountant firms or CPA firms have valuation practices. However, your CPA can't do your audit and your valuation as it is a conflict of interest. Many small certified public accountant firms or accounting firms send us their valuation work when their customers need to know the value of a business.
Although the reasons for obtaining a business valuation may vary, appraisers' approach to conducting such analysis tends to be standard. In general, they assess the financial health of a business by considering its team, assets, earnings, growth, and losses within the context of its specific industry.
There are, however, a variety of methods that a business valuation specialist may use to determine a valuation.
Business valuation methods include the market approach, the income approach, and the asset approach.
Market Approach – With this approach, the evaluator will consider similar businesses' selling prices and use data to estimate your company's worth. Competition is the driving force behind this approach to establishing your company's value. Thus, this technique is like that used in a home's value appraisal. However, it will compare you and your competitor's cash flows.
Income Approach – Depending on the specific formula used, this approach capitalizes, discounts, or multiplies the current cash flow. This helps determine the future financial value of the company. At its core, the method considers the expected economic benefit and level of risk that would come from an investment in the business. We will give you the present value of your business's discounted cash flow to determine your business's worth.
Asset Approach – As part of this method, the appraiser sums up all the tangible elements that make up the business. As a result, the appraiser considers all equipment, stock, and supplies separately before adding them together. This total dollar amount becomes part of the business's overall value to potential buyers or shareholders.
Each approach, although unique, will provide you with an estimate of the company's worth from a different perspective. We will walk you through the business valuation process.
Read a professional valuation gives your business' true worth. If applicable, we can also include your real estate appraisal in our work. Let our business valuation specialists walk you through the valuation process. Let our professional business evaluators give you the market value of your business.
What qualifications are needed to perform a business valuation?
Individuals interested in serving as a business valuation specialist would need the proper training. Specifically, training through a business valuation accreditation program. Courses are often offered at organizations or with third-party trainers. Testing is a crucial part of the training.
Accredited members pay an annual fee to maintain their membership in the organization. Specialists must take part in continuing education and training programs.
Business valuation specialists can obtain accreditation from a variety of organizations. Our Accredited Valuation Analysts (AVA) at BA FL|GA|HI are credentialed to perform business valuations that conform to all Internal Revenue Service (IRS), American Institute of Certified Public Accountants (AICPA), and the National Association of Certified Valuation Analysts (NACVA) Professional Standards.
Why is the role of the certified business valuator important?
Professional valuators are vital to the functioning and success of many companies. For example, you may need an honest appraisal to obtain a business loan or for a business sale. This is often the case if the lender is a traditional bank. You may also seek a valuation to establish a partnership, settle ownership disputes, or bring in a third party. A business appraisal may even be needed if you plan to gift a portion or more of your business for estate planning purposes.
Please read what is a business valuation expert or certified valuation analyst CVA. Your business is worth more than book value.
However, such valuations may not always be ordered by the owner. An entity, such as a commercial lender, legal practitioner, IRS tax official, or court, may require an independent business appraisal for its own purposes. Whether you or your lender order the valuation, you get the same caliber of business valuation specialists with us.
Here is our short guide on choosing a business valuation company or business appraiser for small business owners.
What about online business valuation calculators?
You really do get what you pay for, and a free business valuation calculator makes for a good cocktail party discussion, but SBA lenders, the courts, and the IRS want a higher quality product when determining a business's worth for the business owner.
What is a business valuation professional conclusion:
Whether you need financing to expand your operations, bank financing, or to plan for succession, an independent and accurate business valuator is a crucial asset to your business plan. Our business appraiser work helps determine your company's true economic value, so you can better manage it and have a base for solid business planning.
Connect with our team of expert valuators today with 20+ years of valuation experience. We want to be your valuation company and supply you with a fast and cost-effective value of your business.