Summary
As businesses continue to globalize and modernize in the present day, many are incorporating more technology and non-physical assets into their companies. As a result, firms are coming to terms with the fact that intellectual property (IP) increasingly comprises the bulk of their present-day value.
How to Value My Company's Intellectual Property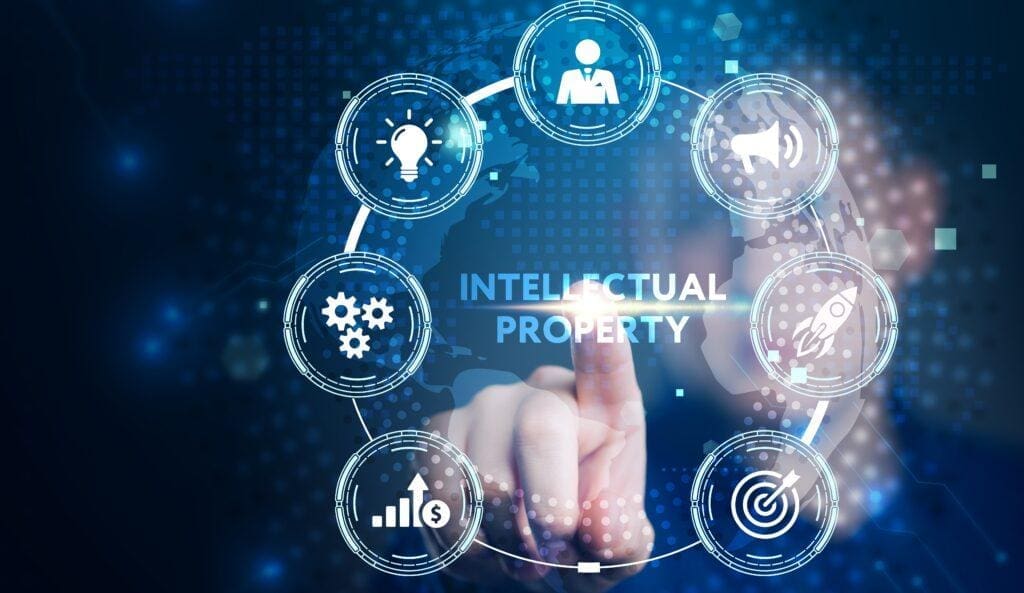 The Importance of Knowing Your IP's Value
In today's globalized and modernized business landscape, companies are increasingly integrating technology and non-physical assets. It is now widely recognized that intellectual property (IP) constitutes a significant portion of a company's overall value.
Appraising firms involved in transactions related to intangible IP assets can be challenging due to their intangible nature. Given the value of intellectual property, it is important for owners to obtain accurate appraisals from experts like Business Appraisal FL|GA|HI (BA FL|GA|HI).
Please read what is a business valuation expert.
This article offers insight into what IP is and how valuation methods occur for such assets. The internal management of IP assets is also critical to their value.
What is an Intellectual Property Valuation, and Why is it Important?
IP is an intangible asset and, as such, belongs to the non-physical property of a business. These assets often include copyrights, patents, trade secrets, and trademarks that hold value for a business. However, such products or services are non-physical, and regulations and laws do protect them from unauthorized use by other individuals.
Business owners take an interest in determining the monetary value of their IP. And business, as a whole, may seek an external valuation. An IP appraisal helps to assess such value.
Assessing the true market value of one's IP assets is important. This shift is due to the global service economy becoming more focused on services and technology. In the past, a company's value was often tied to its inventory, real estate, or machinery. However, in today's world, the most valuable assets of a business may be its technology and intellectual property (IP).
Establishing IP's Value is Crucial
Establishing the value of business' IP is crucial for determining sales, strategies, or transfer transactions for IP assets. Additionally, an appraisal of non-physical assets is necessary for businesses seeking to engage in merger and acquisition (M&A) transactions.
To protect your intellectual property rights, manage the asset, or participate in financial processes, an IP valuation is necessary. Protecting intellectual property is crucial.
Regardless of the reason for obtaining a valuation of IP assets, the value of such assets often comes from the ability of the owner to prevent competitors from using it. We will also analyze your IP and make growth projections for its remaining economic life.
IP Assets Grow in Value
The value of an intellectual property (IP) asset increases when it generates more economic benefits for the owner and enhances the value of other associated assets.
IP assets also provide future economic benefits to both the owner and user. Their value grows when integrated into a business, sold to a third party, or when the risk of future substitutes is reduced.
To properly value your IP assets, it is crucial to consult experts like BA FL|GA|HI. This valuation will help you strategize your enterprise and understand its potential impact on the future value of your business, especially when selling your company. It will also enable you to monetize your intellectual property through an IP valuation.
What Methods are used to conduct Intellectual Property Valuations?
IP valuations involve three common approaches: Income Method, Market Method, and Cost Method. The best method depends on your asset, goals, and available data. To conduct an IP valuation, a thorough analysis of the IP asset is necessary. This includes a deep understanding of the market, industry, and how intellectual property rights impact the business and its assets.
1. Income Method
The most popular method used by analysts to understand the true value of an IP asset is the Income Method. Using this approach, we evaluate the value of the IP asset based on its potential to generate economic income, adjusted to the present value using a discount rate.
This method is effective for IP assets that have positive cash flows and for which we can easily estimate or access the cash flows to determine the market value of your IP.
With the income approach, a wise investor will only be willing to pay a certain amount for an income stream, applying the economic principle of substitution to value your IP.
2. Market Method
With this method, an analyst will use the market and comparables to gauge the value of the IP. The price paid for transferring rights to a similar, third-party IP asset is analyzed to determine the market price. This is a simple way to value your business and determine royalties and tax information.
We use our IP valuation financial models to estimate your intellectual property's worth. We can also do intangible assets or IP valuations for inter-company transfer pricing.
3. Cost Method
This method calculates the cost of a similar IP asset, especially when it can be easily reproduced or when the economic benefits are difficult to quantify.
IP Valuation Conclusion
Conducting IP valuations is difficult and overwhelming if not done right. Experts like BA FL|GA|HI can help you determine the true worth of your intangible assets. We are ready to discuss your particular situation and our services.
Depending on your industry and business, even small businesses can have valuable intellectual property (IP) and need to determine its monetary value.
We will conduct background research on royalty rates and market information to maximize the value of your intangible assets or IP rights.
No matter why you need a valuation of your IP assets, BA FL|GA|HI is ready to discuss your unique IP situation and explain how our services can help your company succeed in today's globalized economy through IP valuation.