How to find your business's value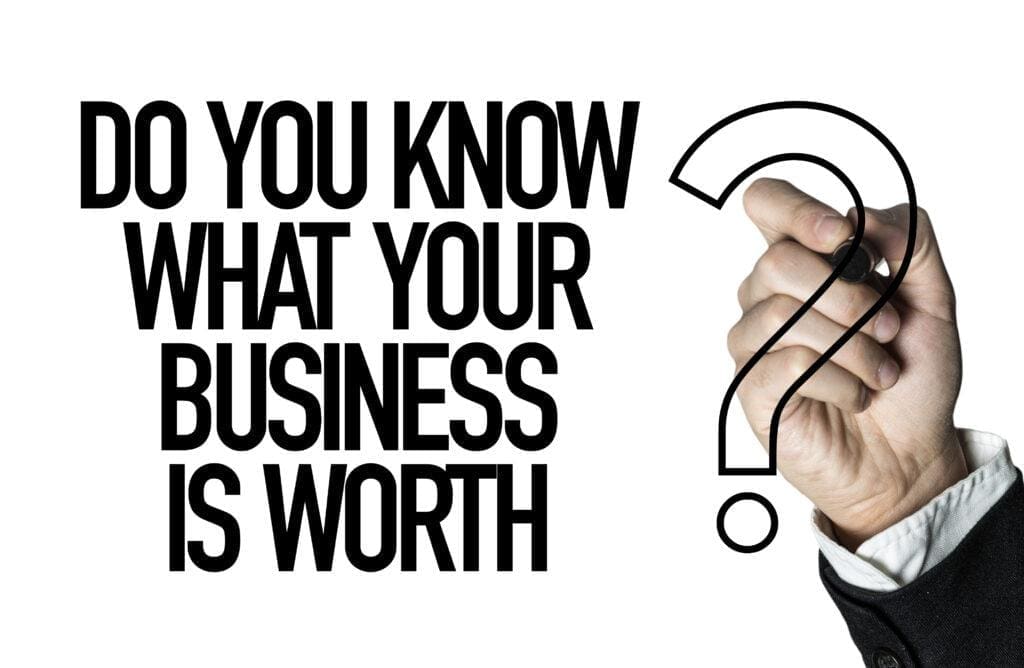 What is my company's worth?
If you're a small business owner, you've probably wondered at some point what your business is worth. Maybe you're considering selling your business or maybe you just want to know how much it's worth for insurance purposes.
Determine my business's worth
Whatever the reason, knowing the value of your business is crucial. It is especially important for making informed decisions about growth or transitioning to the future. However, the true valuation of your firm can vary widely. These variations will depend on the industry, size, location, and financial performance of the business.
In this article, we'll dive into the various factors that go into determining the value of your business. We will also talk about how to go about getting a business valuation.
First, what is a business valuation?
A business valuation involves analyzing a company's financial performance, assets, liabilities, and market conditions to determine its value. Valuation firms like BA FL|GA|HI usually conduct these valuations.
There are several approaches to business valuation, including the income approach, market approach, and asset-based approach.
Please read our article what is a business valuation.
Why should I get a business valuation?
There are so many reasons why getting an appraisal of your business will be beneficial.
For example, you may need a legitimate appraisal to obtain a business loan. This is often the case if the lender is a traditional bank. You may also seek a valuation to establish a partnership, settle ownership disputes, or bring in a third party. You may even need a business appraisal if you plan to gift a portion or more of your business for estate planning purposes.
However, the small business owner may not always order such valuations. An entity may require an independent business appraisal for its own purposes. These entities can include commercial lenders, legal practitioners, tax officials, or the court.
Here is our short guide on choosing a business valuation company.
What factors determine the value of my business?
There are many factors that must be assessed to determine the value of your business. Some of those include:
Revenue and profitability: Considering the revenue and profitability of your business is extremely important to understand its value. Businesses that generate higher revenue and profits are generally worth more than those that do not.
Industry: The industry in which your business operates in also plays a significant role in determining its value.
Market conditions: The current market conditions may also impact the value of your business. A strong economy with low-interest rates, for example, may lead to higher valuations. Conversely, a weak economy with high-interest rates may lead to lower valuations.
Growth potential: The growth potential of your business is another critical factor in determining its value. If your business has a lot of potential for growth in revenue, market share, or expansion opportunities, then it may be worth more than a small business that has reached its full potential.
Intellectual Property: Owning intellectual property such as patents, trademarks, or copyrights can add significant value to your business.
Business Assets: The assets of your business, such as equipment, real estate, and inventory, also contribute to its value. A business with significant assets is likely to have a higher value than a comparable business.
Business Liabilities: It is important to know the liabilities of your business. Liabilities, such as outstanding loans or legal disputes, can decrease its value.
How to get a business valuation?
Now that you understand the factors that go into determining the value of your business consider obtaining a business valuation to know what your business is worth.
Business valuation experts are professionals who specialize in valuing businesses.
A certified business valuation by an accredited Business Appraisal FL|GA|HI team member takes strategic and in-depth analysis to determine an accurate estimation of a company's worth.
Our team uses numerous considerations in setting a sale price and deciding whether a potential buyer's or investor's bid is fair. It takes more than just a number of numbers to value a business. However, the most important thing that can influence the valuation of a business is how much the purchaser can spend.
Small Business Valuation Considerations
Note that there are various things you should consider when choosing a business valuation firm. Of all the factors, you should be most concerned with a firm's accreditation, experience, and cost.
Valuation Accreditation: Take note that a certified business valuation by an accredited business appraiser should be your utmost priority. An accredited expert can easily show that he or she has advanced experience and knowledge. These aspects are required to deliver reliable and quality business valuations.
Valuation Experience: A skilled business valuation firm has access to up-to-date economic data and relevant information that can potentially support valuation discounts. The greater the assets of an experienced business appraisal company, the better it can assist you in obtaining the accurate value for your business.
Valuation Cost: Business valuation costs may vary greatly. They may depend on the size of the company, the purpose, the nature of the valuation methodology, and the difficulty of its operations. We will discuss in detail what business appraisals cost in the section below.
What methods are used to value a company?
There are a various methods the professional business appraiser may use to assess the value of your business.
The best method for your business based valuation tends to depend on a variety of factors. Some of these factors include the size of your business, the industry, and your specific audience or needs.
1. Asset-based approach
The asset-based approach to business valuation is the simplest and most
straightforward valuation method. W elook at both your tangible assets and your intangible assets, like intellectual property and patents.
It involves adding up the value of all the business's assets, and then subtracting the
value of all of its liabilities. Doing so will result in your business's net worth. The net worth is often used as a starting point for other valuation methods.
However, it is important to note that the asset-based approach is not always the most accurate valuation method. This is because it may fail to consider the value attained from the business's intangible assets, such as its brand name, customer base, and intellectual property.
2. The income-based approach
The income-based approach to business valuation is more complex than the asset-based approach, but it does tend to be more accurate. We will do a discounted cash flow analysis of your business.
This approach involves estimating the future income that the business will generate and then discounting that income back to the present day. Doing so provides you with insight into the present value of the business's future income, which is its true value using a discount rate.
3. The market-based approach
The market-based approach to business valuation is based on the idea that the value of a particular business is determined by what other businesses of a similar size and in a similar industry are selling for. We will compare your business sales and net profits to your peers.
You can also read obtain a company valuation before you sell your business.
This approach is often used when there are no comparable businesses that have recently sold or when the business is unique in a particular way. We will look at your earnings before interest, taxes, depreciation, and amortization or EBITDA
To use the market-based approach, a professional appraiser will need to find comparable businesses that have recently sold. This data is often found by searching online databases or by contacting business brokers or investment bankers.
Once comparable businesses have been identified, their sale prices and future cash flows will be used to estimate the value of your own business and calculate the selling price.
How much does a business valuation cost?
A certified business valuation by an accredited Business Appraisal FL|GA|HI team member takes strategic and in-depth analysis to determine an accurate estimation of a company's worth. The process is complex and involves various considerations, calculations, and studies.
As a result, you can expect to spend anywhere from $3,100 to $9,700, depending on the precise amount of work that is required. Regardless, rest assured that working with a valuation company results in a comprehensive valuation report that will make the cost and wait worthwhile.
Please read what should a business valuation cost for small business owners.
Determine My Business Selling Price Conclusion:
Whether you need financing or succession planning, a reliable business valuation is crucial. Obtain comprehensive economic knowledge of your business now for better decision-making in the future.
Please read what you need to know about small business valuations for small business owners.
Business owners reach out to BA FL|GA|HI today to find out what your company is worth through our professional valuation services.