Who is the Best Valuation Company for Your Engagement?
There are many reasons to hire a business appraiser other than an owner wanting to sell their company or someone wanting to make an offer to buy. If a company wants to raise equity, it'll need a valuation to determine how much they're worth. Employee incentive planning, taxes, and stock ownership plans are other reasons to get an appraiser. Breakups and endings are part of life. You might need a business valuation for divorce, shareholder disputes, retirement, disabilities, or death. If you need a business valuation for divorce, Florida (and 35 other states) is a personal goodwill state, so the business valuation firm you choose should have expertise in the courts.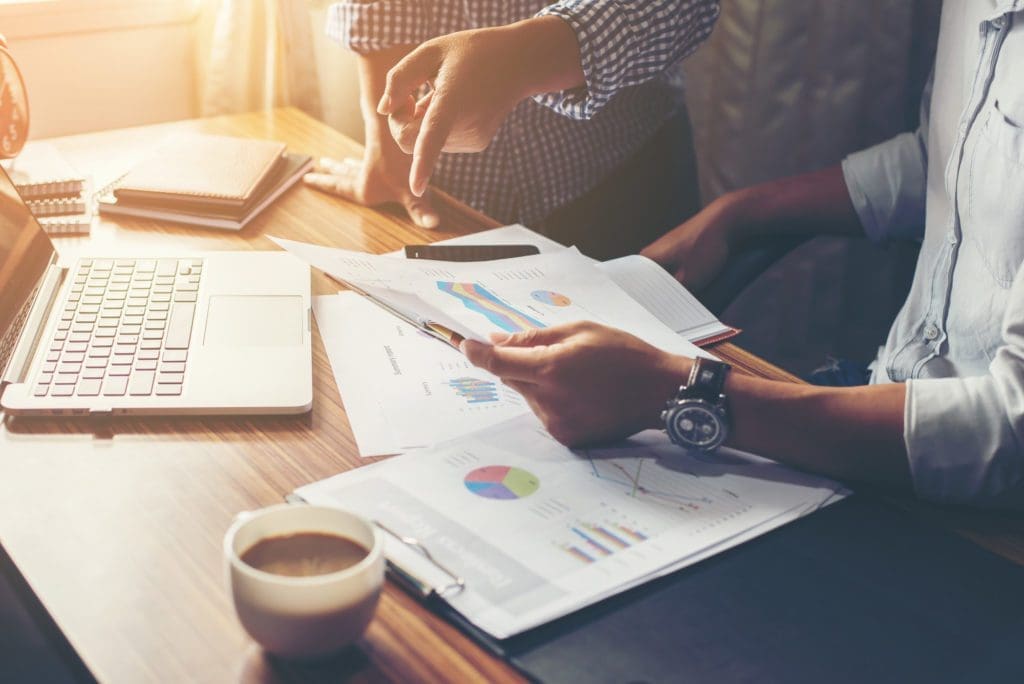 Regardless of the reason, once you hire an appraiser, you need to ensure you get the best. This appraiser's judgment will dramatically impact your business and future. How do you find the best appraiser to meet your needs?
What Is the Purpose of Your Business Appraisal?
Before you start looking for a business appraiser, there are some things that you need to ask yourself. The first question, of course, is what you hope to achieve. Are you looking for a valuation to raise equity? Do you want to sell your business to your children?
If you're selling your business, do you want to find the highest bidder, or would you take less money if it meant that the person stepping into your shoes has a better understanding of your business?
This question is more important than you may think. You would think that getting the most money would be the goal of any business owner. You have put years of sacrifice into the business. The last thing they want is for their business to fail the minute they walk out of the door. If the business is a small operation, there's a good chance that the owner has built relationships with the employees. They don't want their former associates to be out of work.
If you're buying a business, you want to know the seller's motivation, but you also want to find a way to lower your initial investment. Either way, the goal is to get the most fair market value for your money. Sure, you want to spend less money, but there's a difference between wanting to buy a company to run and grow and buying one to sell for a profit in five years.
Be upfront with the business appraiser. Tell them your motivations and give them a clear sense of your goals.
Does the Appraiser Understand Your Industry & Market?
If you want to get the most accurate appraisal possible, you should look for someone with experience in your market. It would be hard for someone in Florida to appraise a business in Los Angeles and vice versa. The best certified business appraiser considera your local market. Does your business meet the needs of local customers? Is it positioned inside of the community to continue growing? Is your local market expected to grow or decline over the next ten years?
These are questions that give appraisers context. To answer them, they need to understand your local area. Make sure you hire someone that has worked within your state and if possible, your city.
Choose the Best Valuation Service, Not the Lowest Priced Appraisal
The cost of a certified business valuation, by an accredited Business Appraisal FL|GA|HI team member varies based on what your goals are and how in-depth the appraiser must go. If you're a small business with six employees, you'll pay less than a regional company with locations throughout Florida. It would help if you had a rough estimate of how much money you plan on spending after your first meeting with a business appraiser.
Some appraisers specialize in small businesses, others in large corporations, and some business valuation firms have people for both. If you run a small business, that doesn't necessarily mean you'll pay less. There are dozens of variables to consider. While you might find it tempting to use the cheapest service, look for the person that understands your market and needs. Getting a rushed appraisal to save a few bucks can hurt your business in the long haul.
Make Sure They Have Valuation Experience In Your Industry
Every type of business is different, and appraisals should reflect that. For example, one of the most valuable things an online business or tech startup owns is its email and contact list. The amount of data a website accrues determines a large part of its value. For a chain of restaurants, however, the equipment and physical locations will take precedence over the number of people on its mailing list.
When you hire a business appraiser, find out if they've previously handled businesses like yours. If you run a clothing store, you want them to have retail experience. If they don't, how can they accurately value your inventory? The same goes for other industries as well.
When working with a company, you should also ensure that they have a diverse team. You want a company that employs CPAs, accredited or certified business appraisers, and AVA's so that they can meet your needs in-house. Evaluating and appraising a business requires a set of skills that a CPA might not have. Still, the CPA will understand the tax implications of your financial records better than the average appraiser. By pulling on both of their experiences, you'll get a complete picture of a business before deciding on your next step.
Choose A Business Appraiser That Meets Professional Valuation Standards
When you hire someone to analyze your business, you want to ensure they meet certain professional standards. If you're getting a business appraisal for tax reasons, you want someone that's credentialed in valuations that conform to the IRS, AICPA, and NACVA standards.
If you plan on transferring or selling your business to your children or other family members, hire a Certified Succession Planner (CSP). These business valuation professionals can help you develop and implement a comprehensive succession plan, develop an action plan to handle succession assets and liabilities, and determine the capability of those to that you intend to hand the business. They will also help you see any problems in advance.
Hiring a company that can meet all these standards is your best bet. If you develop a relationship with a professional business appraiser early on, they can help you throughout your company's life cycles, from financing to succession planning.
Do They Respect Your Confidentiality?
If you're planning on selling, buying, developing a succession plan, or financing, you don't want everyone to know. You need a business appraiser that will respect your confidentiality. Look for someone to prepare a non-disclosure agreement during the first meeting if you choose.
You'll also give the appraiser access to your financial documents and other important information about your business. In many cases, this information will have sensitive data involving customers. Since most data and financial documents are online and computer-based, find out what steps the appraiser takes to protect this information.
Feel free to ask any questions that you have in the initial conversation. What steps will they take to make sure your employees don't find out about your appraisal? How will they use the information you provide them? The answers to these questions will let you know if they take your security and confidentially seriously.
Ask About Their Business Valuation Experience
The best business appraisers have dealt with multiple types of businesses. They know how to deal with any situation that might arise and have the experience needed to evaluate data quickly and accurately. You don't want to hire someone to evaluate your business if they are new.
Look for a company that's been in the industry for at least a decade, if not longer. Find out how many appraisals and valuations they've done, both in general and in your industry. Don't leave your business' future in the hands of someone just getting their feet wet.
Find Out If Their Valuation Work Has Passed Reviews from Outside Parties
The last thing you want is to pay for an appraisal that will not stand up in court or with the IRS. Look for a business appraiser whose work has been tested in courts, with the IRS, the SEC, or the Department of Labor. If their evaluations stood up to scrutiny, you know that you're in good hands.
You should also ask the appraiser an important question on day one: are they willing to tell you what you don't want to hear? As nice as it would be to get a higher-than-expected appraisal on your business, accuracy should always be your number one priority.
Business Appraisal FL|GA|HI Has the Experience You Need
When looking for the best business appraiser, there are many factors you will need to consider. These are industry experience, certifications and credentials, and their understanding of the local market. With these in mind, you can gauge and choose the best business appraiser for your needs.
BA FL|GA|HI has over twenty years of experience valuing businesses in Florida. We have business valuation experts that can give you an honest, quick, and confidential appraisal no matter what industry your business operates in. Whether you run a small store or a large company, we can meet your specific needs.
No matter the reason you need a business appraiser, we will work quickly and hard to deliver you results you can trust. Contact us today to get started!